Cladding Cleaning
Cleaning your exterior building cladding will maintain your building and protect it from the elements. Whether it is metal, wood, stone, glass or a manmade material we are able to clean any surfaces. We can clean cladding on warehouses, distribution centres, factories, homes etc. We are able to bring back the cladding to its original colour with specialists products applied once cleaning work is carried out, which will also protect from sun fading. We can remove dirt, algae, mould from any surfaces. There is different method of cleaning for different surfaces, please give us a call and we can offer a Free Quote and explain which method is best for your premises.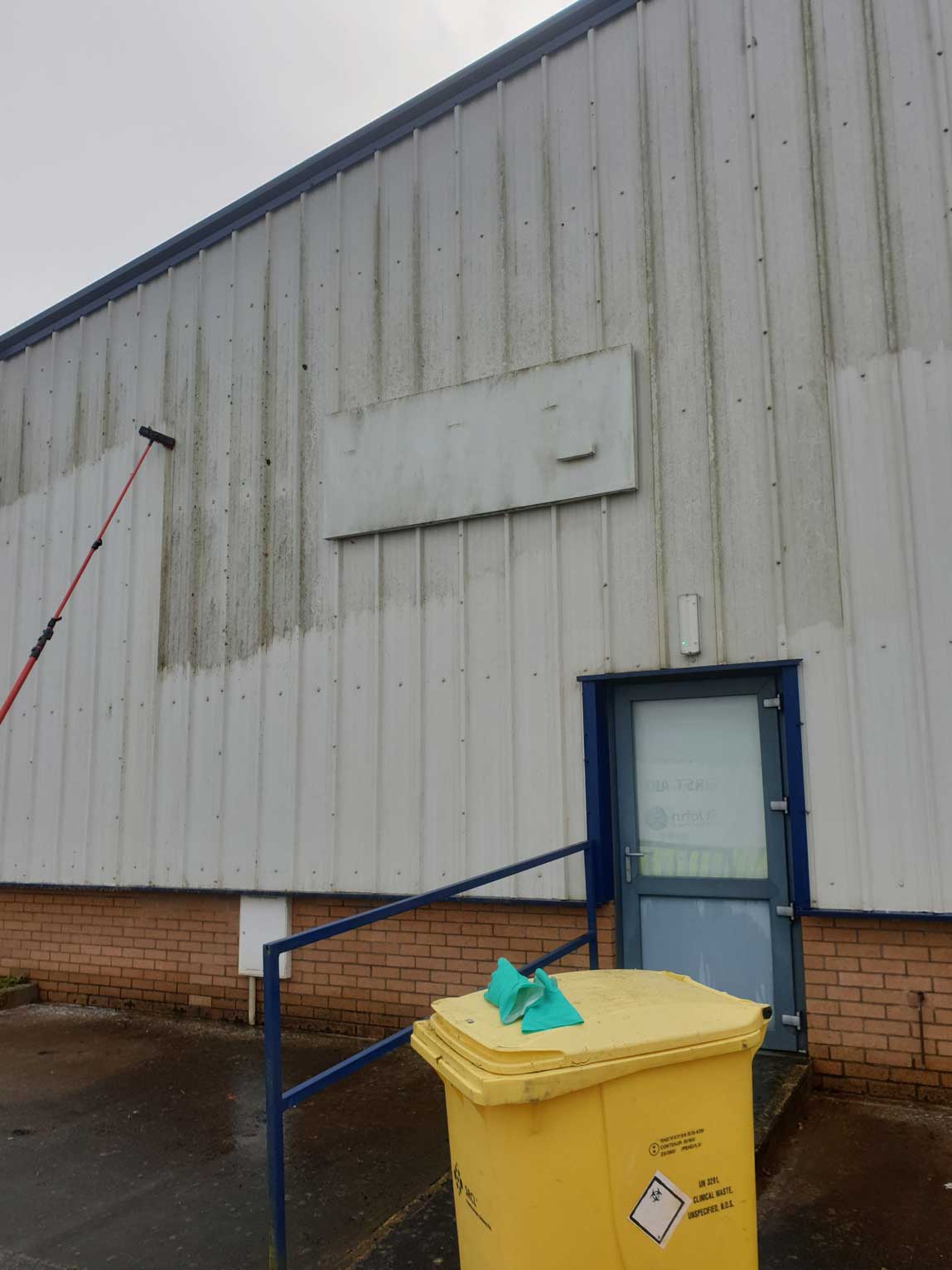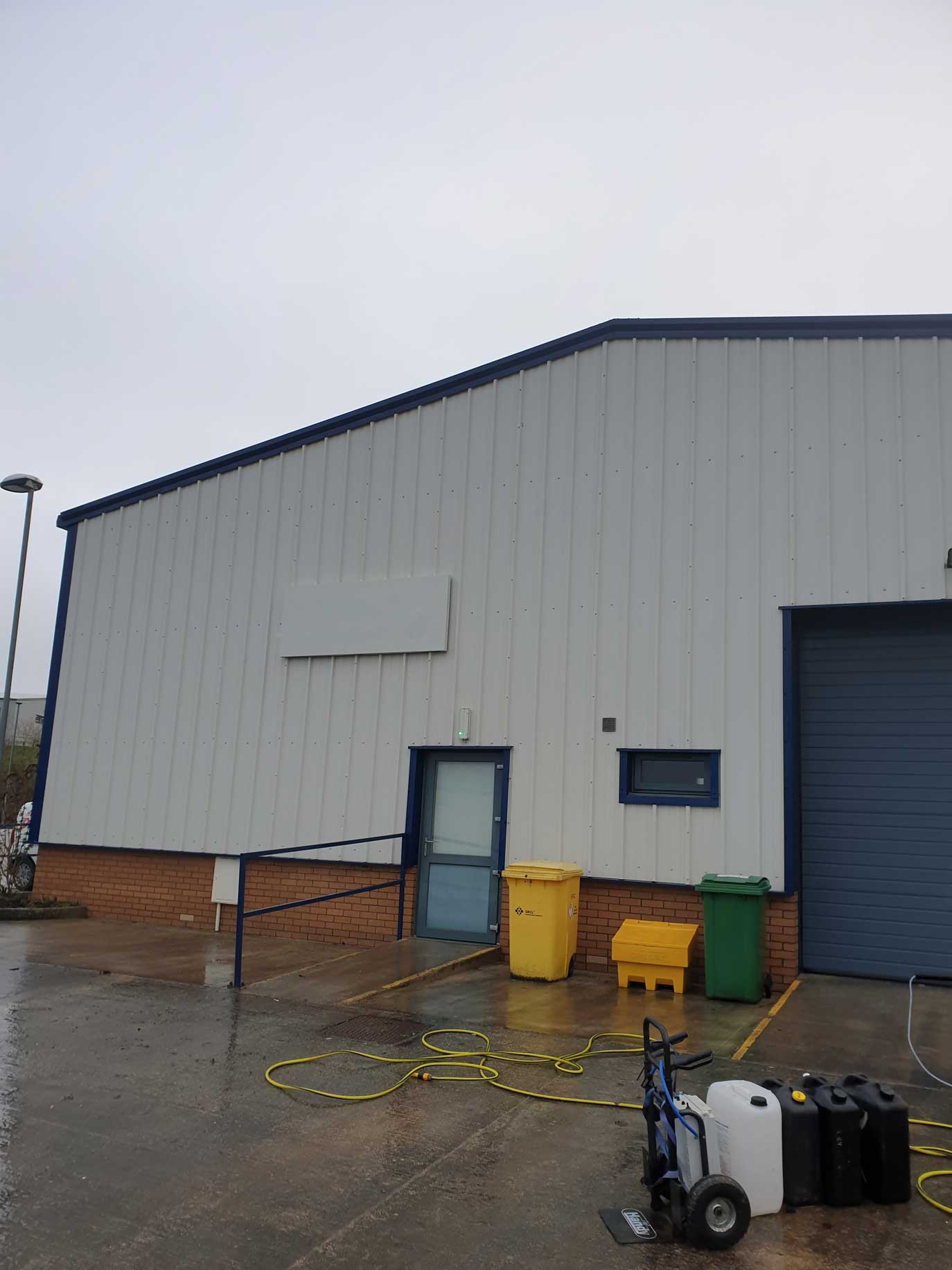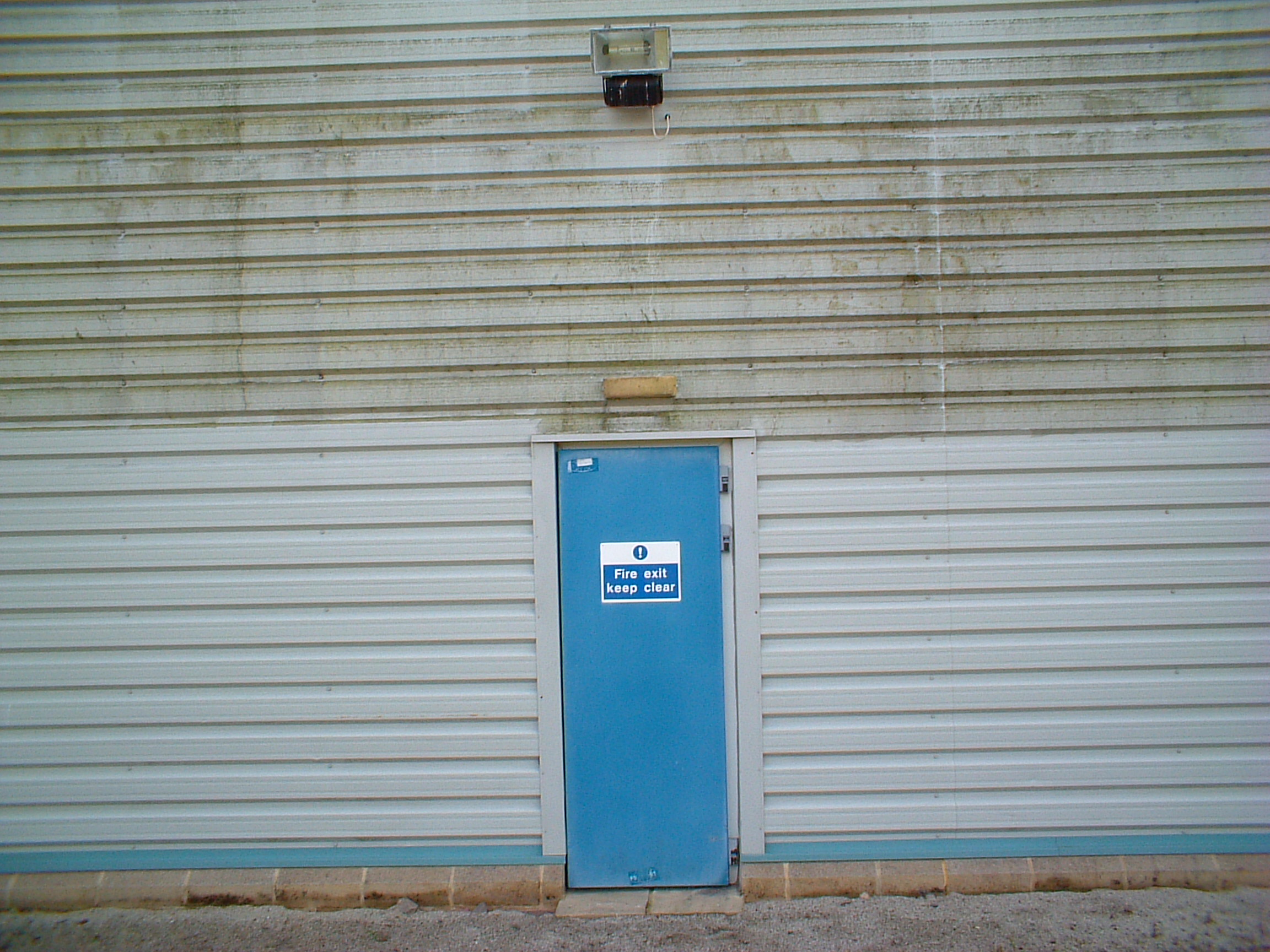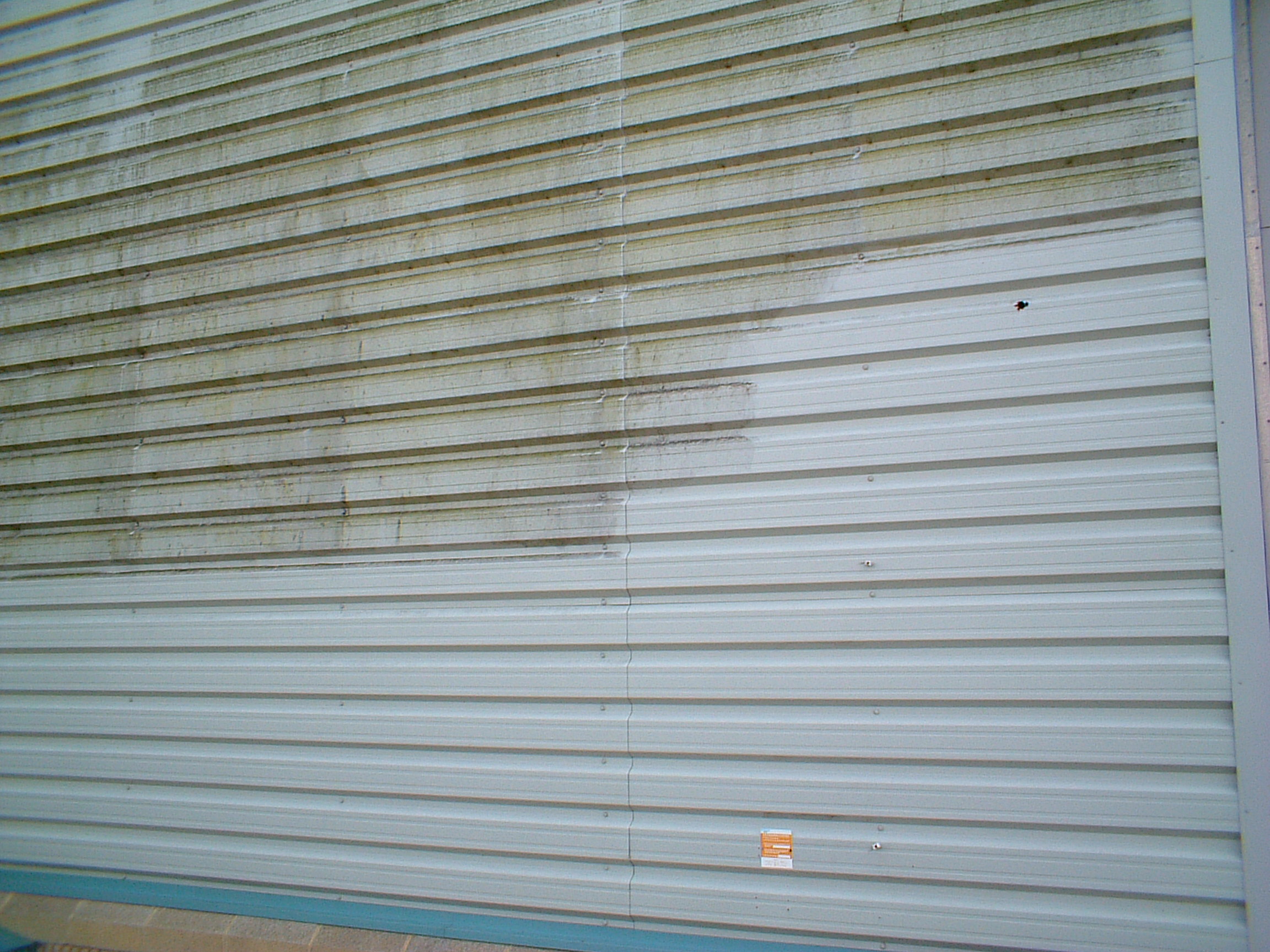 Signs Cleaning
We have long reach light weight carbon poles which makes light work of cleaning your Signs from the safety of the ground, making it cheaper to clean without the need of scaffold & boom lifts.. This will improve your first impression with your customers and improve the life time of your facades & signs.
External Metal & Plastic Powder Coated Restoration Cleaning
Exterior metal & plastic powder coated cladding, windows, doors, soffits, guttering etc will fade and discolour from the effects of the sun and our British weather. We can clean any materials from aluminium, copper, plastisol on any property. Mark's Specialist Cleaning & Restoration can restore & bring any colour cladding etc back to its original colour please see our photos.
Without specialist chemical and knowledge, you will not be able to clean and restore your cladding, windows, doors, soffits, guttering etc back to its original condition, some people try to paint, which flakes and costs a fortune to put right. When the surface goes chalky you need to act & call us in, before any long term damage is done. Your cladding etc will benefit from us using our specialist restoration creams and hydrophobic coatings to bring it back to life again.
If your building isn't cleaned & maintained there will be a build-up of dirt etc, this can leave the surface fragile & prone to cracking peeling & crumbling, which will get problems with algae etc, you need to call us in before this happens & damages your property.
We can Clean & Restore your cladding windows, doors, soffits, guttering etc using our services we can fully restore and protect from UV Sun rays & the environment. We clean powder coated windows, doors, frames, soffits, fascia etc., any colour cladding can be restored, we will bring it back to a new condition, please give us a ring & book in for a test clean.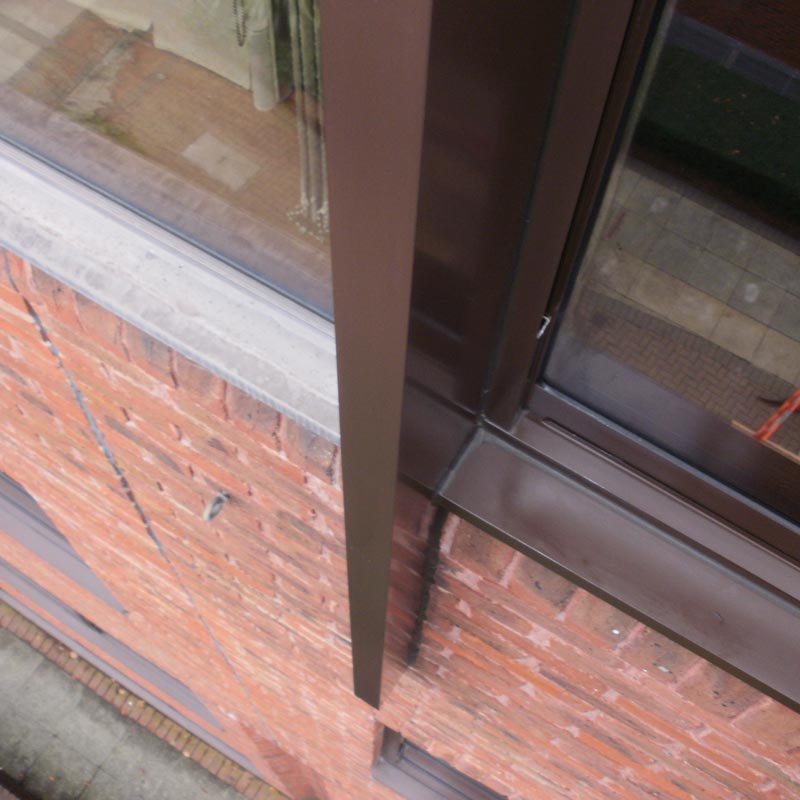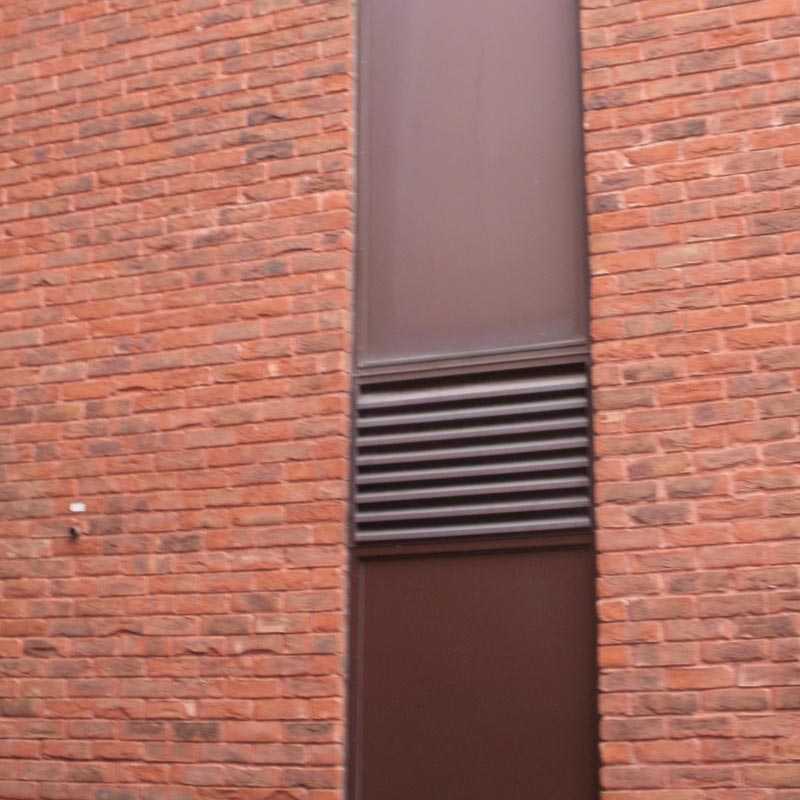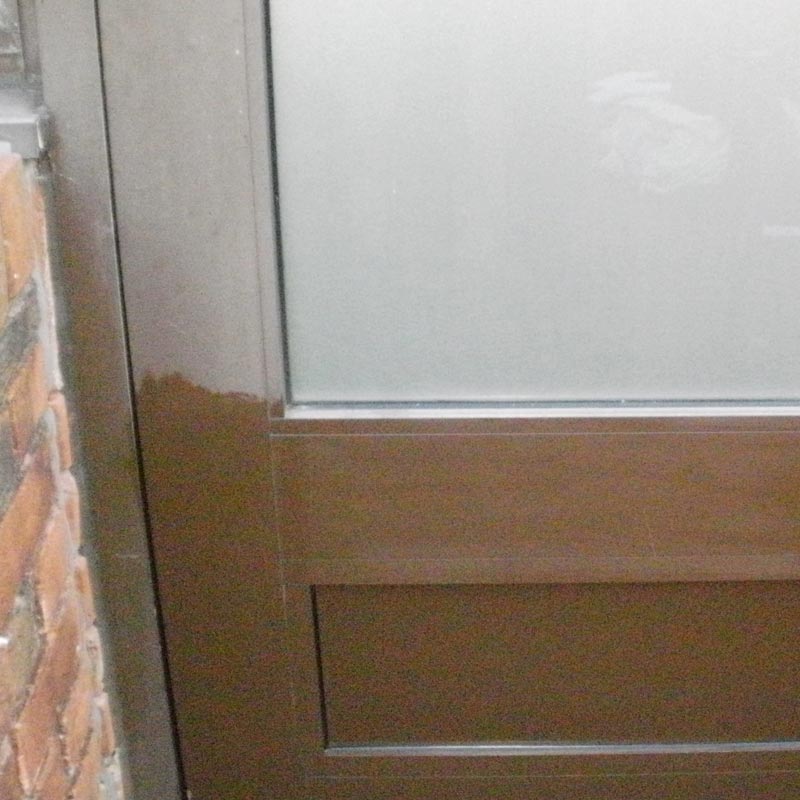 We can clean :
Windows
Doors
Cladding
Soffits
Guttering
Fascia
Solar Panels
Bargeboards
In these areas:
Barnstaple
Bideford
Braunton
Bude
Dartmouth
Exeter
Exmouth
Honiton
Ilfracombe
Launceston
Newton Abbot
Ottery St Mary
Plymouth
South Molton
Tavistock
Tiverton
Torquay
Torrington