Soft washing can achieve similar results to Pressure washing but thoroughly removes moulds, mildew, fungi, bacteria, lichens, moss and algae, without dispersing the spores. High pressure treatments alone can leave infected spores behind since pressure washing cannot penetrate the surface to eliminate infection therefore Soft washing as well can be more effective. This process is gentler and less damaging to walls and delicate areas. Soft washing is proven to be safe when using the correct products and methods approved.
Most of the time work can be carried out from the safety of the ground therefore saving money in scaffold/towers, and the health and safety risks are reduced. If not Mark is also licensed to work on mobile Elevating Platforms & is a member of the International Powered Access Federation. We can work from boom/scissor lifts etc, which will save you money by not needing scaffold & the work can be carried out quicker.
We also are fully trained in using the Doff System for cleaning, which is super-heated water at variable water pressure, this is a safe method as it only uses water & no products.
We will always try to avoid damage to surface being cleaned by using the best methods available for the surface.
Using Marks Cleaning Services we will carry out a Free Demo and a Free Quote. We will discuss with you which option is best for you either High Pressure washing or Soft Washing or Doff System.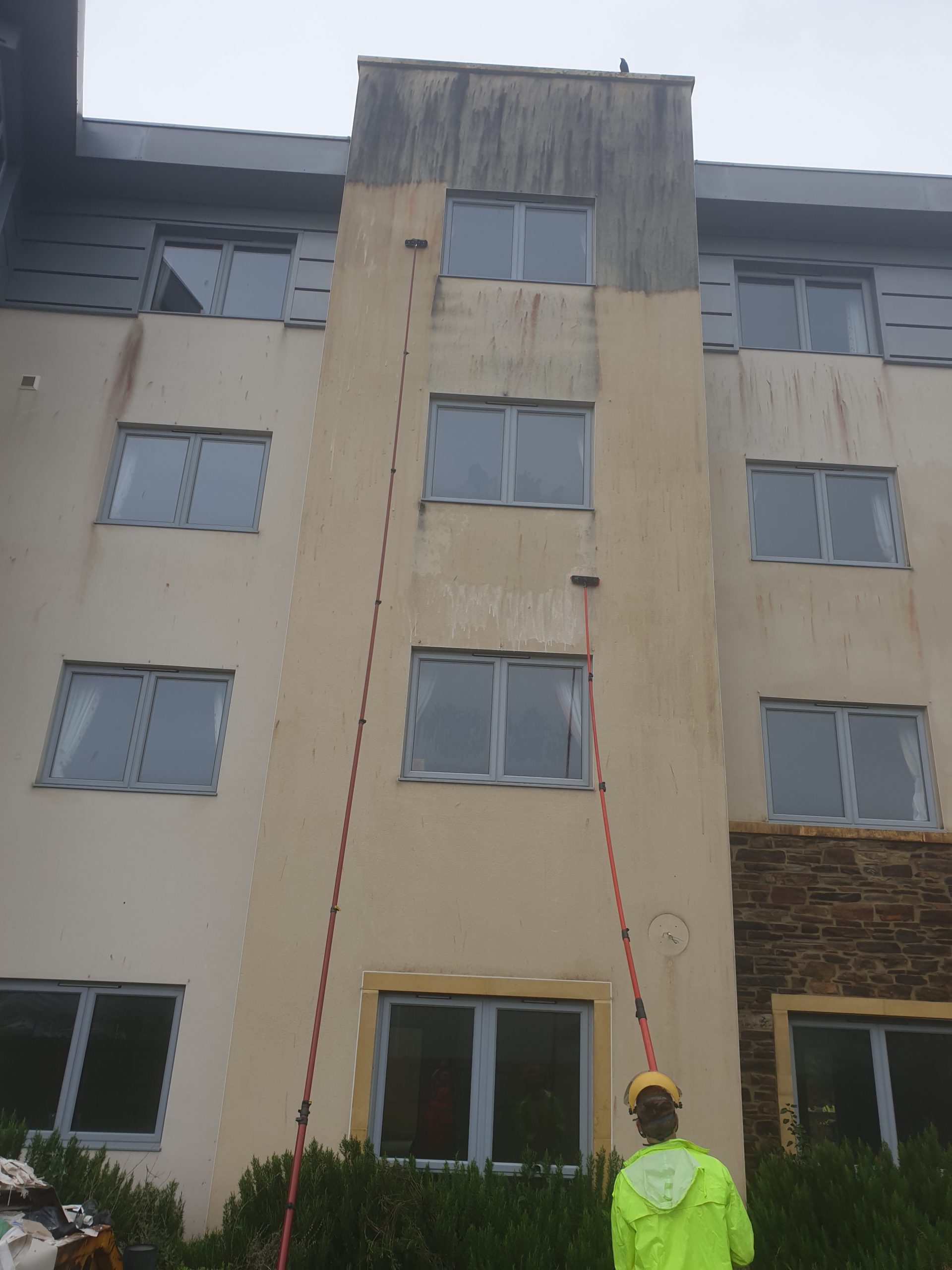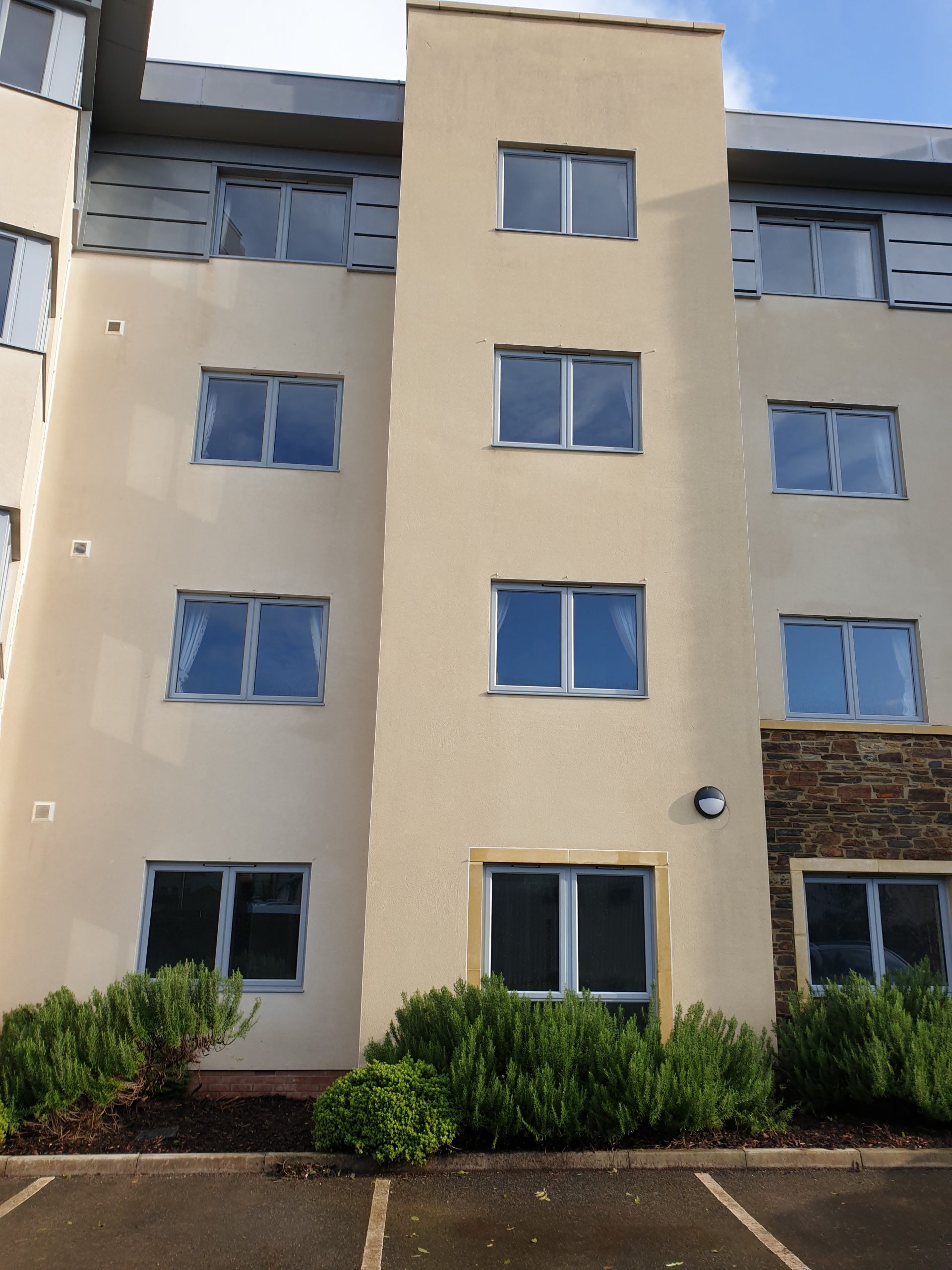 We can clean :
Buildings
Historic and listed buildings
K Render
Wall cleaning
Driveways
Decking
Conservatories
Fascia boards
Roof tiles
Chimneys
Patios
Gutters
High level signs
Cladding Cleaning
Brick Cleaning
Render Cleaning
In these areas:
Barnstaple
Bideford
Braunton
Bude
Exeter
Ilfracombe
Launceston
South Molton
Tiverton
Torrington